On the agenda of the webinar
The three-year Co2mmunity project is coming to the end. In the webinar, we summarized the main results and recommendations for further work. Also shared thoughts on community energy status and development.
In the program:
Roadmap for the promotion of community energy using the RENCOP model,
Evilina Lutfi, Green Net Finland
Policy recommendations from the Co2mmunity project to promote community energy, Oras Tynkkynen, Tyrsky Consulting
From housing companies to future energy producers – Citizens' Energy Arena 2020 results and policy recommendations, Jani Lukkarinen, Researcher, Finnish Environment Institute SYKE
Helsinki's Energy Renaissance is advancing!, Petteri Huuska, Environmental Planner, Urban Environment Industry, Climate and Environmental Management, City of Helsinki
Green Net Finland's plans and transnational agreements, Ilkka Aaltio, Green Net Finland
Information sharing on relevant work,  other than presenters members of the RENCOP
Summary, thanks to all and closing of the webinar and the Helsinki-Uusimaa RENCOP work, Evilina Lutfi, Green Net Finland
Participants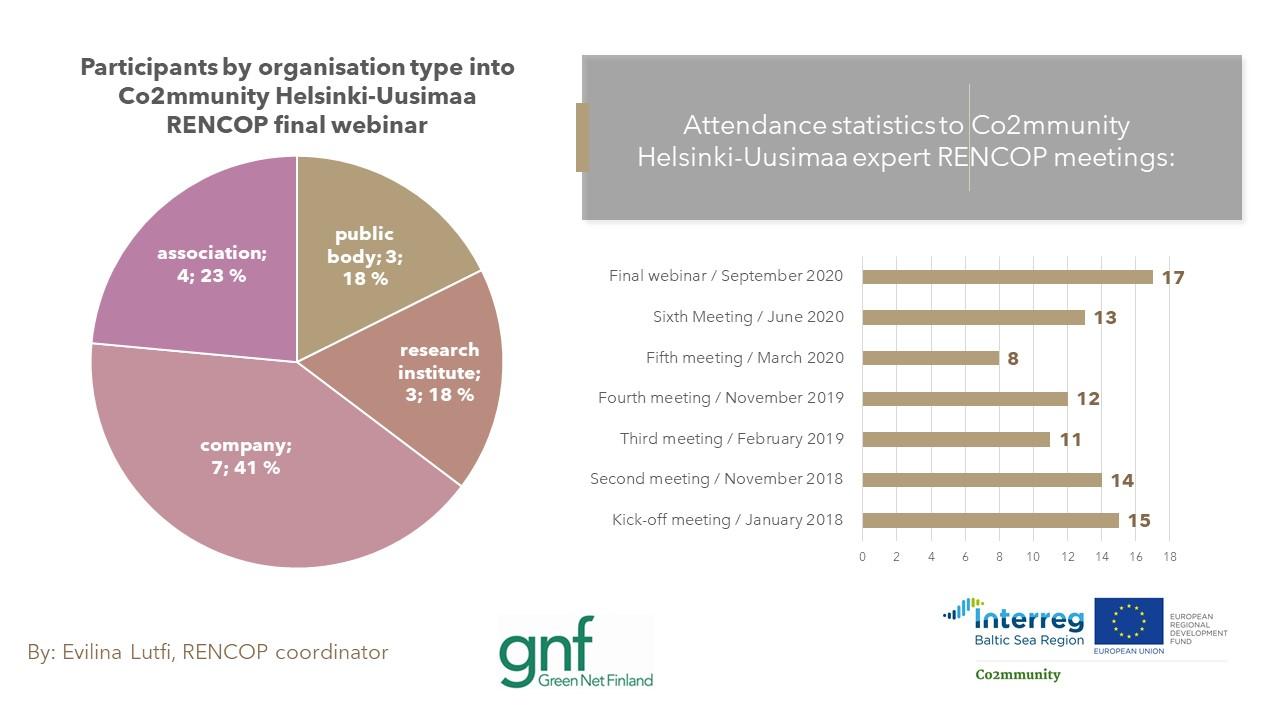 The way forward…
We discussed new initiatives and projects, announced GNF's transnational agreements and tandems formed within Co2mmunity. Announced GNF plans on dissemination and utilizing of created outputs and also invited RENCOP members to use and share those.
At the same time, we tried to raise discussion on how EU Green Deal funding could be used to boost community energy. We also had a touch to discussions on energy generation statistics. Now, there is no such component as community energy. We also discussed permission issues such as not harmonized practices in different municipalities/cities.
Our meeting-webinar has been closed on a positive note – thanking each other for already established partnership, nice conversations, arising  Community Energy agenda, and looking forward to continuing started work…