We are proud to announce the ASIA-CLEAN final event, which presents actual information of markets, market actors and results of ASIA-CLEAN project. We welcome everyone interested in China and Malaysia cleantech markets to participate. The event will be held online on Tuesday 21.9.2021 at 13:00-15:00 Helsinki time (18:00-20:00 Chinese time).
Please register via the following form: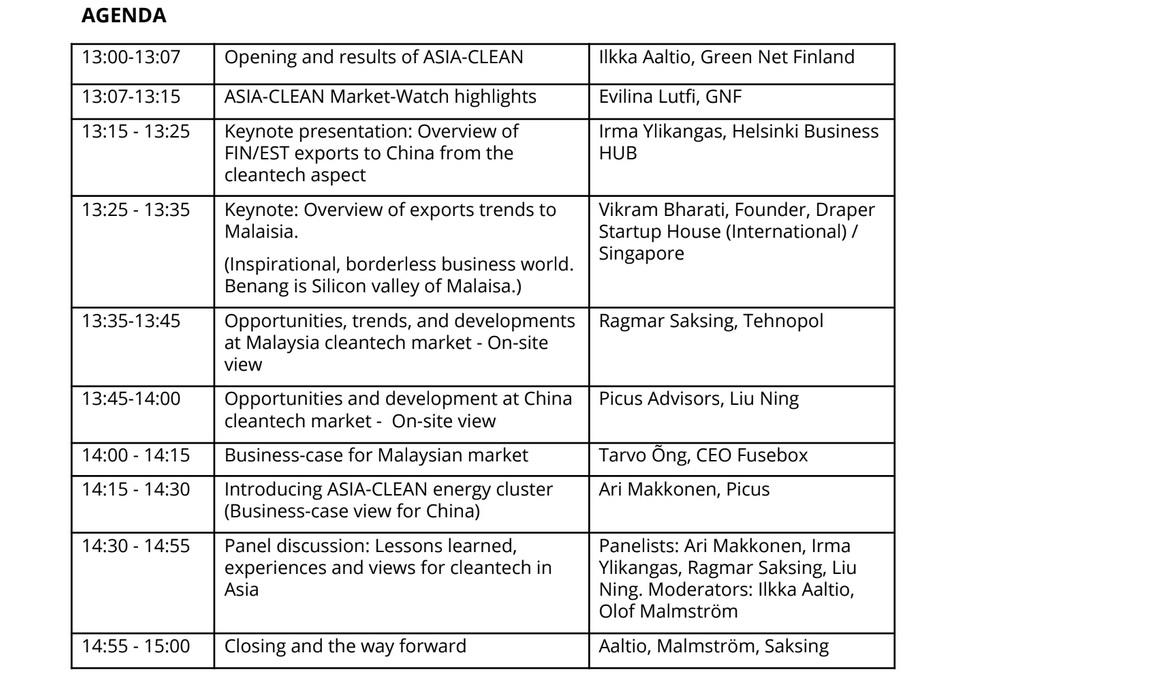 You can also find the agenda of the final event from here.